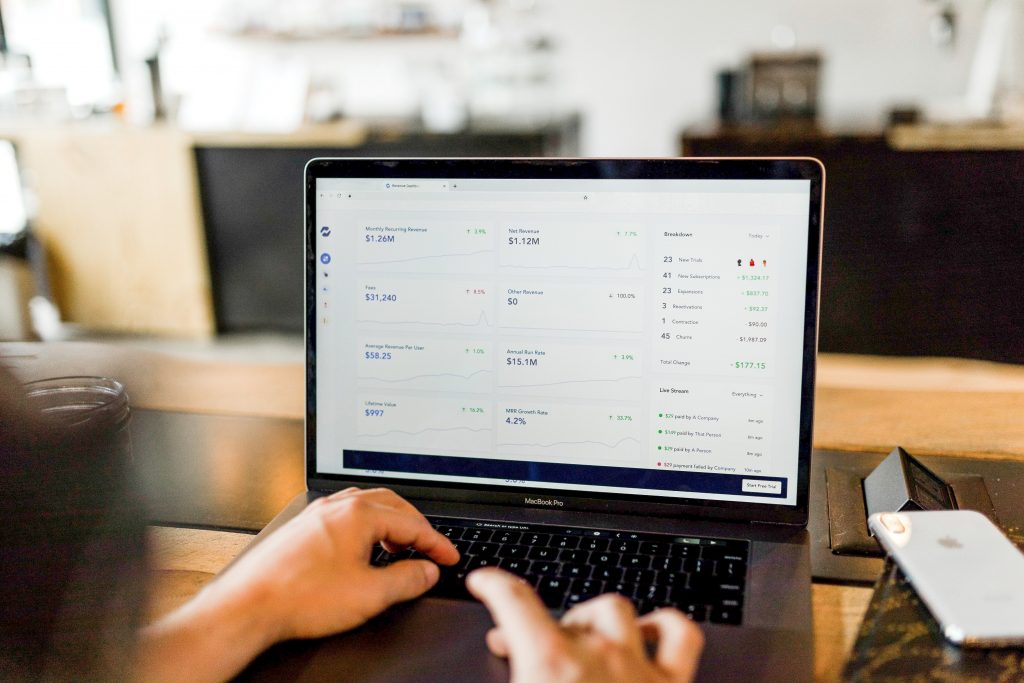 FreshBooks Review, Features, And Pricing
This FreshBooks review will give you more information on features, pricing and why many experts recommend it for a number of its prestigious acknowledgments and benefits. FreshBooks is classified as one of the award-winning accounting and finance software along with among the best when it comes to cloud solutions, especially for the smaller business owners. It was also awarded first place for the Best Accounting Software Award for 2018, by FinancesOnline and has maintained the highest rates for customer satisfaction out of all the apps that are similar within this category.
FreshBooks has become popular for many businesses due to its abilities to streamline client invoicing, along with time-tracking processes. Designed for small and growing businesses, this software is packed full of robust features which are on offer through SMB-friendly and flexible pricing plans. The flexibility of this software even allows freelancers who are interested in optimizing their sales cycles and collections an easy way to deploy this software. It also offers users the opportunity to customize their own branding when it comes to financial documents in the way of modifying the logo, colors, and design, to appear more professional and customized.
FreshBooks is a fast and reliable accounting suite which is able to turn financial management which was once complex into an easier and more enjoyable experience. Creating invoices that look professional is achievable with a few simple clicks, as this is the type of software that doesn't require accounting experience. It is also able to automate important tasks which include client follow-up, expenses organization, and time-tracking which helps the user to save even more time. At the same time, its payment solutions online assist the user with getting paid a lot faster.
This software also integrates in a seamless manner with several third-party apps like G Suite, PayPal, Shopify, and Stripe, along with numerous others, which extends the functionalities of this app in a significant way.
The FreshBooks mobile apps, which is available on Android and iOS, allows for a way for the user to operate their business anytime and anywhere using their mobile device. The user is able to log expenses, send invoices, respond to clients, receive updates, and track time. All this information is then synced across all the devices that the user uses which ensures access to important data even when they are away from the office and on-the-go.
Moreover, there is even more to FreshBooks than what was mentioned above. The company has now introduced a brand new version of this product and they have invited all the FreshBooks classic customers to upgrade. The latest FreshBooks is easier-to-use, modernized, and comprehensively enabled with all the necessary collaboration features which have resulted in more efficient and faster delivery.
The new version allows the user to enjoy a redesigned interface which is a lot more user-friendly which includes invoices that are more customizable along with a more advanced tracking-capacity. The time tracking has also undergone a redesign which provides superior transparency for each operation. Other features that users will really enjoy about the latest version has to do with improved invoice conversations, search filters, along with multi-currency expenses.
FreshBooks Pricing
FreshBooks provides a highly flexible enterprise and SMB pricing scheme, where the plans are tailored in order to match up to the requirements of any type of business or for small accounting teams. One of the best features about this software is the ability to try out the 30-day free trial, which allows users to test out the features, before deciding on the plan that suits them best. The main differences in these pricing plans are dependent on how many active clients the user plans to bill each month, while the majority of the functionalities stay the same. It allows users to:
Send and customize unlimited invoices
Invoice updates and status tracking and updates
Automated late payment fees and reminders
Accepts credit card payments online
Easily categorizes and adds expenses
Tracks the users time by clients and projects
Simple and clear dashboards and reports
Works on all devices which includes mobile, tablets and computers
Data is 100% secured as well as automatically backed up
Below are the pricing details on offer for each plan:
Lite $15 a month
The Lite package allows the user to bill a maximum of 5 active clients. This package is recommended for self-employed professionals.
Here is what is included in the Lite plan:
Customized and unlimited invoices
Accepts online credit-card payments
Unlimited expense entries
Accepts ACH online bank transfers
Insightful tax-time reports
Team members ($10/person)
Custom workflows and functionality with more than 200 integrations
Plus $25 a month
The Plus package allows the user to bill a maximum of 50 active clients.
Here is what is included in the Plus plan:
All the features mentioned in the Lite plan
Automated recurring invoices
Double-entry accounting reports
Automated late-payment reminder
Advanced payments ($20/mo)
Team members ($10/person)
Premium $50 a month
This plan allows the user to bill a maximum of 500 active clients.
Here is what is included in the Premium plan:
All the features mentioned in the Lite plan
All the features mentioned in the Plus plan
Advanced payments ($20/mo)
Team members ($10/person)
FreshBooks also offers a discount for the users that prefer to make an annual payment for this software.
FreshBooks Benefits
Now that FreshBooks has released its latest version that is packed with a number of improved features, the overall list of these benefits increased significantly. Here is a list of the more important benefits of this software and how it is able to benefit businesses.
Dynamic Solution for SMBs
The developers of FreshBooks have considered small teams when they designed this software. For this reason, they consistently "reinvent the wheel" on how the midmarket accounting needs to be done along with eliminating any chances for human errors which often result in harmful inconsistencies. Their approach which is highly dedicated is easy to see in their latest FreshBooks version which has managed to simplify functions associated with the latest system, along with adding in long-awaited, advanced features.
The latest version allows users to benefit from a more modernized and beautified interface, along with a more natural collaboration when it comes to the user's partners and team companions, along with improvements to the overall work quality. Managing a business for the user is now made much simpler and easier than it has even been before, due to task prioritization which is now automated, a redesigned dashboard that comes with exceptional customization possibilities. It also includes late-payment tracking features.
The latest FreshBooks mobile apps have allowed for a way for users to remain constantly connected. Which means the user is able to manage their business regardless of whether they are in the office or not. This app has been made available for both Android and iOS devices, where the user is able to not only create but also send invoices, manage expenses, take a photo of any receipts, communicate with their clients, keep on top of updates, along with syncing data across all the devices that they use while on-the-go.
Both of these mobile platforms offer impeccable functions, along with secure backups which means the user's data is always kept safe. With the latest release of this product, users are now empowered even more with highly comprehensive Projects suite which allows for seamless and streamlined communication.
Time-Saving Automated Recurring Payments And Bills
To help users save as much time as possible. FreshBooks allows the user to set up their own billing schedule. The automating recurring-payments along with auto-bills works on charging the cards of client's securely and automatically. In addition, the invoices will be sent in a currency that the client and the user prefers. What is facilitated in the latest system is the capturing of expenses, as every task is prioritized by this system. It is also then displayed in such a way that it assists the users with depicting the assignments that are the most important for the team.
The features presently are and from a promise from the designers, will continue to always be customizable, which allows the user to attach as many files as they would like, set up alerts for any delayed payments and trigger notifications, and to assign expenses at differing rates for every individual project, to track billing, and to brand invoices all in the easiest way possible. This happens to be one out of many of the fields where FreshBooks remains completely unsurpassed.
Invoice-To-Payment Functionality
FreshBooks also offers a highly reliable invoice-to-payment functionality. For example, the user is able to pick up as soon as one of their clients receives as well as opens an invoice that has been sent. This can assist greatly in dealing with a customer or client that is claiming that they have not yet received the invoice.
FreshBooks manages to effectively provide the user with certainty that the invoices that they send have in fact been correctly delivered to their clients. In the latest release of FreshBooks, the users are also now able to implement due dates on invoices, charge a late fee, and to activate new payment options.
One of the other advantages that sets FreshBooks apart is how well it manages billing history. This software provides a wide array of features that helps the user to stay on track with both current and past invoices. For example, the user is able to quickly retrieve any invoices that have not yet been paid over the past few months.
In addition, there is another highly convenient feature which sends the user an automatic reminder to the clients about overdue payments. This allows the user to always know what is currently happening with their cash-flow and fewer arguments with their customers when it comes to missed payments.
FreshBooks also makes the tasks of managing any payments very flexible, as accounts can be settled with either Google Checkout, Amex, Visa, MasterCard, or even PayPal for online payments. In addition, Cloud invoicing is easy to streamline with the online-payment gateway that offers a highly efficient tool for the user to collect payments without the requirement of having to discuss such issues with their clients.
Users are able to easily automate any recurring billing processes which translates into a way to save as much time as possible. To improve on these already highly attractive features, FreshBooks also provides multi-currency invoicing which enables the user to bill their customers in their own local currency.
Optimize Expense Tracking
FreshBooks has made it a really easy task to manage and track expenses. Receipts are easy to attach and organize with this software. This means they are already prepared over the tax period and helps the user to stay on budget along with a very easy-to-read summary. This allows the user to track the expenses that belong to each client.
It also allows the user to add an expense onto an invoice for reimbursement deals with specific clients. There is also the option for the user to link what is known as the Expense Tool to their credit card or bank account where expenses can be imported directly from their bank. All these exceptional features have made it a simple task for users to track their day-to-day expenses.
FreshBooks users can also track time when it comes to specific projects and clients. The Chrome extension made available allows the user to enable time-tracking with apps that include Trello, Asana, Basecamp and more. This provides the user with more confidence and knowledge to bill their clients for hours that have been tracked with more accuracy as the user is now able to add any hours that they have logged onto their client's invoices.
Over and above this, FreshBooks provides billing features that are flexible. Some of these include charging either a flat or hourly rate which will depend on the agreement made with the client. Team members are also able to log-in their own times separately on each project, which allows the user to track team and individual time worked, which allows for a way to work out running bills for each payment.
The task of entering data into spreadsheets is usually error-prone and highly time-consuming. FreshBooks is a far better alternative in the way that it allows the user to generate a financial report by processing the data that has already been entered. It is a simple task to generate a loss and profit report in a few clicks. It is also possible to create expense reports in order to keep track of monthly costs along with monitoring balance sheets in real-time.
Dealing with any taxation issues is also a lot simpler. It is easy to filter account records, along with generating accurate tax summaries and reports. The reports generated are easy to export into a CSV file of other formats (according to what the user prefers) to share with an accountant or their tax advisor.
Innovative Accounting Solution
FreshBooks continues to update and add features to their platform, in order to continually improve on the functionalities of this software. The advanced features like non-invoice income-recording along with bank-accounts reconciliation are some of the new features that will soon be added. A few of the more recent updates have included enabling a saved credit-card to become visible on Client's Profiles along with filtering by Uncategorized expenses when the user searches in the Expense section.
The Drawbacks Of FreshBooks
Even though FreshBooks is recommended as one of the top accounting solutions by a number of users, there are still a couple of areas that could do with improvements.
The first issue has to do with that it is still lacking when it comes to enterprise-grade capacity. However, this has been addressed partially, when FreshBooks released their latest version which now includes more of the enterprise-level features. The rapid development of all their features is also an indication that more of these features will soon become available.
One of the other minor issues has to do with that some users do not know that invoices they have already created will not be transferred automatically from another system like QuickBooks and that they will need to manually enter them so that they can be modified.
There are also minor glitches and bugs every now and again, but these will still not affect the user's work processes. In fact, the overall frequency of these minor glitches is far lower than many of the other popular software apps in this category.
FreshBooks features overview :
Put your business on auto-pilot
Receive payments via credit cards
Receive payments with deposits
Auto payment and recurring invoices
Multi-language and multi-currency
Send snail mail and emails
Automated tax circulations
Knowing when a customer has received and opened an invoice, giving the user assurance that invoices have been delivered correctly
Expense Tracking
Tracking the spending on each project
Easy-to-read categorization
Rebill and assign expenses
Time Tracking
Clear breakdowns of a day
Time-entry notes in detail
Tracking against projects and clients
Automated bills for tracked hours of a project
Different rates according to each project
Projects
Collaborating with employees, contractors, and clients
Current project overviews
Centralized conversations
Payments
American Express, Visa, MasterCard
Automatically recorded payments
Fees that are recorded as an expense
Taxes And Accounting Reports
Summary of outstanding revenue
The Pros And Cons Of FreshBooks Software
The Pros:
– Efficient Invoicing- helps you to save time and money by allowing this software to manage all your invoices in real-time
– Integration- FreshBooks interacts with numerous banking institutions which include Strip and PayPal
– Time Management- The mobile and internal timers will help you to monitor when you are starting to spend too much of your time on a set project
– Cloud-Based- There is no need to install an app, and you are able to access the account from any device which has internet connectivity
– Multi-Platform That is Easy To Use- once you sign up you can send your invoices within 30 minutes
The Cons:
– Can Be Pricey For Small Business Owners – The price might be a bit high for the smaller business owners
– No ACH Transfers- FreshBooks doesn't support ACH bank transfers when it comes to payments
–              Limitations When You Add A Product- when adding new services or products, you are not able to add in fee options.
How do I sign up for freshbooks?
Finished browsing
Signing up for FreshBooks is straightforward and offers a 30-day trial to explore its features. Here are the steps to sign up:
Visit the FreshBooks signup page.
Enter your email address.
Create a password (minimum of 8 characters).
Click "Get Started," and then answer a few questions about your business.
Alternatively, you can sign up using your Apple or Google account. After providing your respective Apple ID or Google email and password, you may need to complete two-factor authentication. Follow the instructions to verify your account through a verification email. Once verified, you can complete setting up your FreshBooks account​.
How much does freshbooks cost?
FreshBooks offers a variety of pricing plans tailored to different business needs. The Lite plan is the most basic, offering unlimited invoices to up to 5 clients for $17.00 USD per month or $183.60 USD annually with a 10% discount. Currently, there's a promotion offering 50% off for 6 months.
The Plus plan, which is the most popular, extends the Lite features to include services like sending unlimited invoices to up to 50 clients, automatic expense tracking, and advanced reporting for $30.00 USD per month or $324.00 USD annually with a 10% discount. This plan also has a promotional offer of 50% off for the first 6 months.
There are additional services available as add-ons, such as team members for $11 per user per month, advanced payments for $20 per month, and Gusto Payroll services, which requires you to speak with their specialists for more details​.
How do I add clients in freshbooks?
Adding clients in FreshBooks can be done in a few simple steps:
From the Dashboard, click on the "Create New" button and then select "Client".
Alternatively, you can go to the "Clients" section and click on the "New Client" button.
If you're in the process of creating an invoice, you can add a client directly in the "Billed To" area by selecting "Add a Client" and entering the client's information.
When adding a client, you'll need to enter the client's first and last name or the company name. You can also add optional information such as email address, phone number, business phone, mobile phone, and address. Depending on the country, you can include a tax name and tax number for the client.
Moreover, you can adjust client settings, such as setting up payment reminders, charging late fees, adjusting the currency and language for invoices and estimates/proposals, and managing team member access if you have Client Access enabled. You also have the option to attach a PDF of the invoice when sending by email.
Once you've entered all the necessary information, remember to save it to confirm the new client​​.
Conclusion
FreshBooks has definitely come far since it started in 2006, as online-based invoicing software. According to many reviews and experts, FreshBooks offers everything that you may need not only for invoicing but to also manage projects in a single place which is very simple to use.
The latest version of FreshBooks is fast and smooth to set-up when it comes to both Smartphones and desktops. However, for solo business owners, this software may be a bit pricey. Yet most users will agree that this software holds a lot of value when it comes to reminding them when invoices are due and the fact that this software automatically sends payment reminders to clients.
Overall, FreshBooks is definitely worth trying out, especially since this company provides a 30-day trial for free for their premium-feature. Most users have found the Pro-plan features well worth the price when it comes to doing everything using one app, such as accounting, time tracking, and managing invoices.
Finding Top Work From Home Jobs
High Paying Affiliate Programs
Passive Income Ideas: 13 Make The Top